Filter by Category
Dance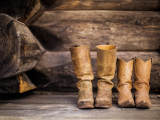 Dance - Intermediate 2-Step
with Ben Mason

May 1, 2023

, runs for 8 weeks
Intermediate 2-Step
This intermediate 2-Step class will build on the basic dance skills learned in the Beginning 2-Step class. In this intermediate class we will cover the more advanced dance skills of: body-movement; lead and follow; frame; connection; turns; dance etiquette; and, foot placement in this fast and rhythmic dance.
Date: May 1 – June 26, 2023 (no class May 29 / closed due to Memorial Day Holiday)
Schedule: 8-Mondays, 6:00pm-7:30pm
Location: Shasta College Redding Main Campus, Cafeteria Stage
Facilitator: Ben Mason
Fee: $89
Needed: Leather or felt bottom shoes only.
MUST READ: click here to view refund policies - 
https://www.shastacollege.edu/about/economic-workforce-development/community-education/important-information/