Filter by Category
Health, Fitness, and Well Being
Get Fit! - Winter Session
with Rhonda Nelson

Oct 26, 2020

, runs for 6 weeks
Work out in the privacy of your own home at your individual fitness level at a time that is convenient for you!  Our very own trusted fitness instructor, Rhonda Nelson, has over 30 years of teaching experience and has developed this workout that combines simple cardio, strength, and yoga/pilates for a complete body workout. 
Shape, tone, destress and burn unwanted calories to upbeat music as you work through the course and watch your body Get Fit! 
Recommended materials:  dumbbells, yoga mat or rug.
Links to two new videos will be sent to students each week for the six weeks.
Dates: October 26 - December 3, 2020
Will run
Yoga - Winter Session
with Rhonda Nelson

Oct 26, 2020

, runs for 6 weeks
These classes are great for beginners or intermediate Yoga students as Rhonda shows you options and explains alternatives so everyone can work out at their own level in the privacy of their own home.  Refresh, tone and de-stress while listening to positive messages designed to make you feel great! 
Recommended materials:  Yoga mat or rug
Dates: October 26 - December 3, 2020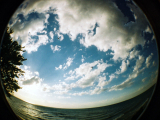 Mindfulness 101
with Teri Hartley

Nov 7, 2020 at 9 am
MINDFULNESS 101- investigates the basics; learning what mindfulness is, why it's important, and how to bring it into our daily lives with a focus on mindful concepts, mind "exercises" and applications in daily living. Some-one interested in dipping their toe in the pool of mindful living would enjoy this introduction.
DATE: NOV 7, 2020
Unless otherwise noted, all of the Community Education and BTC classes are offered online via Zoom. Prior to the class starting, the instructor will email all the registrants a link to sign-in to their Zoom class. Zoom is a free, interactive online platform, you do not have to have a Zoom account to attend a class being offered through Zoom. You will need a current email address, a computer or laptop with Internet connection, computer audio or phone.