Filter by Category
History and World Religions
The Life and Death of Jesus
with Jack Painter

Sep 28, 2021 at 6:30 pm

, runs for 4 weeks
THE LIFE AND DEATH OF JESUS
One of the towering figures in human history is Jesus of Nazareth. The symbol of the cross, seen ubiquitously in society, is a testament to the influence of this person, who is known more for his death than his life. But why did he die the cruel death he did? This course will address his death from the perspective of the life he lived. What about his life brought about his death, and what about this particular death created such a movement as the religion of Christianity?
Dates:  September 28, October 5, 12, 19, 2021
Schedule: 4-Tuesdays, 6:30pm - 8:30pm
Location: Shasta College Redding Main Campus, Room 2150
Buddhism in Asia
with Dr. Stephen Bailey

Oct 7, 2021 at 6 pm

, runs for 4 weeks
BUDDHISM IN ASIA
Buddhist ideas (i.e., mindfulness) are influencing many areas of American life and culture from therapy sessions to Hollywood movies. We are now familiar with seeing an American walking through the airport in saffron robes and shaved head on the way to one of the many temples around the country. This course will try to answer the following questions: Who was the Buddha? What did he teach? How is Buddhism practiced and experienced in Asia? Are all Buddhists the same? What can we learn from Buddhism?
Dates: October 7, 14, 21, 28, 2021
Schedule: 4-Thursdays, 6:00-9:00pm
Location: Shasta College Redding Main Campus, Room 2150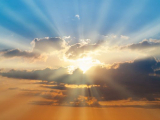 The Book of Revelation
with Jack Painter

Oct 26, 2021 at 6:30 pm
THE BOOK OF REVELATION
Few documents ever written have engendered as much reaction as the book of Revelation, aka the Apocalypse. This last book in the Christian scriptures is full of visions and dramatic scenes of destruction and divine judgment. The very word "apocalyptic" in our current day comes from this book. This course will address various ways of interpreting Revelation and seek to show in particular how the seer/writer John wrote a document that not only spoke to his own day but to the generations since.
Dates: October 26, November 2, 9, 16, 2021
Schedule: 4-Tuesdays, 6:30-8:30pm
Location: Shasta College Redding Main Campus, Room 2150