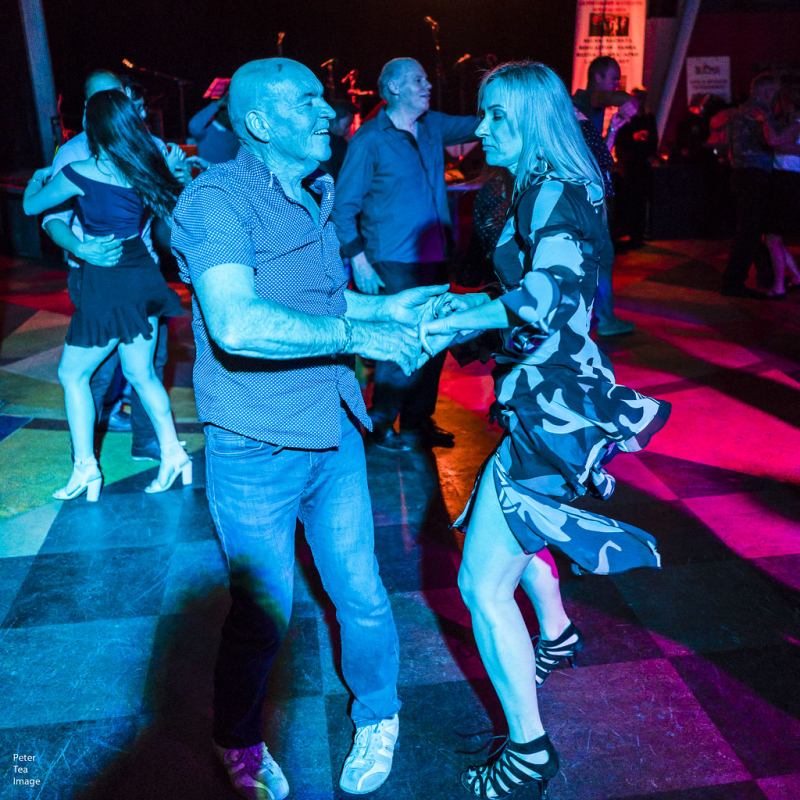 Dance - West Coast Swing
with Ben Mason
$6900
West Coast Swing
One of the most popular and universal dances in the world!!  Danced to a variety of different musical tastes:  Blues; Swing; Pop; Country & Jazz!  Fun and easy to learn.  By the end of the class you'll not only have mastered the basics, but you'll be impressing your friends on any dance floor you're on! This class will cover the critical dance skills of body-movement; lead & follow; frame; connection; dance-etiquette; and foot-placement in the West Coast Dance.  Additionally, class-members will learn side-passes, sugar-pushes, turns, whips, and West Coast styling.  Furthermore, class-members will learn a specific amalgamation of moves that they can use in any West Coast Dance that they attempt.
NOTE: you are not required to sign up with a partner. If you do not have a partner one may be assigned to you for those dances that need a partner. 
IMPORTANT: if you do have a partner they too must register for the class. The fee of $69 is a 'per person' rate, not a couples rate.
Date: August 2, 9, 16, 23, 2022
Schedule: Tuesdays, 6:00-7:30pm
Location: Redding Main Campus, Cafeteria Stage
Facilitator: Ben Mason
Fee: $69
Aug

2

-

23rd

,

2022

Tue

for

4 weeks

from

6:00 - 7:30 pm

Will run
Shasta College Redding Main Campus, cafeteria stage
For directions, call us at (530) 242-7677